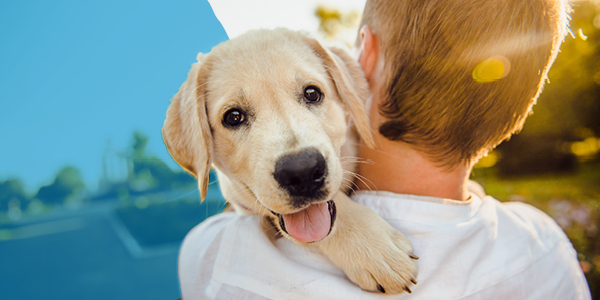 RSPCA School for Pets will be having a Christmas closure period from December 20th 2023 - January 3rd 2024. For all classes sceduled during this time, they will pause from December 20th 2023 and resume after January 3rd 2024.
Online group classes share many of the same features of a small in person class. The format is very similar. The instructor demonstrates, then coaches you with your dog one-on-one via live video feed. You can see the other class participants and hear the feedback they receive. You can also ask questions throughout the class.
The RSPCA School for Pets Fundamental Online Class caters for dogs of all ages – our classes ensure that everyone receives the individual attention they need.
We cover the things that are important for modern dogs – not just sit and down, but staying quietly on your bed while the family watches TV, greeting your visitors politely and walking on a loose lead. Best of all, it's a lot of fun for you and your dog!
Designed specifically for dogs who have had no previous formal training, this course will help you to establish essential pet dog manners such as walking on a loose lead, coming when called, greeting people politely, stay and plenty of other useful tricks and games. This is great starting point for your new family companion of any age or for dogs who haven't had an opportunity to practice training skills for some time, all while building a great bond between you and your pet.​
Our goals were to get a base in training, and to have our dog able to do the basic stuff (sit, lie down etc). This program helped us achieved our goals and more. We are enrolling in the next course!