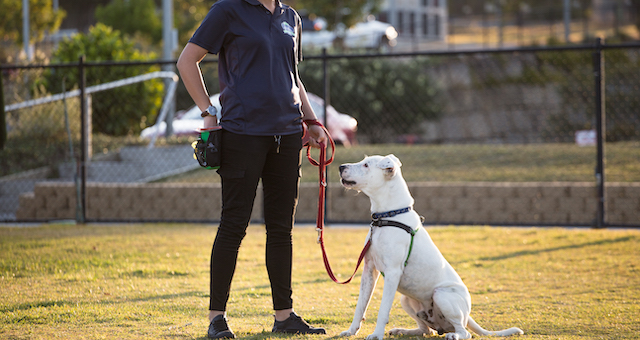 One-on-one Training Sessions
Personalised training sessions with one of our qualified and experienced RSPCA trainers.
We create a training plan tailored to your individual needs and support you and your pet at a time that suits you.
One-to-one consultations can be held in-person at the RSPCA Wacol Animal Care Campus, or online via video call.
First Session: Approx 1 hour, $150
Additional Sessions: 15% discount applies
Includes:
Long and short-term behaviour solutions
Detailed written training report following the session
Email/phone support between sessions
Contact us: 0436 345 739 or [email protected]
RSPCA School for Pets have helped me and Buddy through some challenging times! We went through classes when he was young and the one on one training sessions helped us prepare him for having a new baby in the home. The trainers are knowledgeable, lovely and make everything easy. We can't thank you enough!