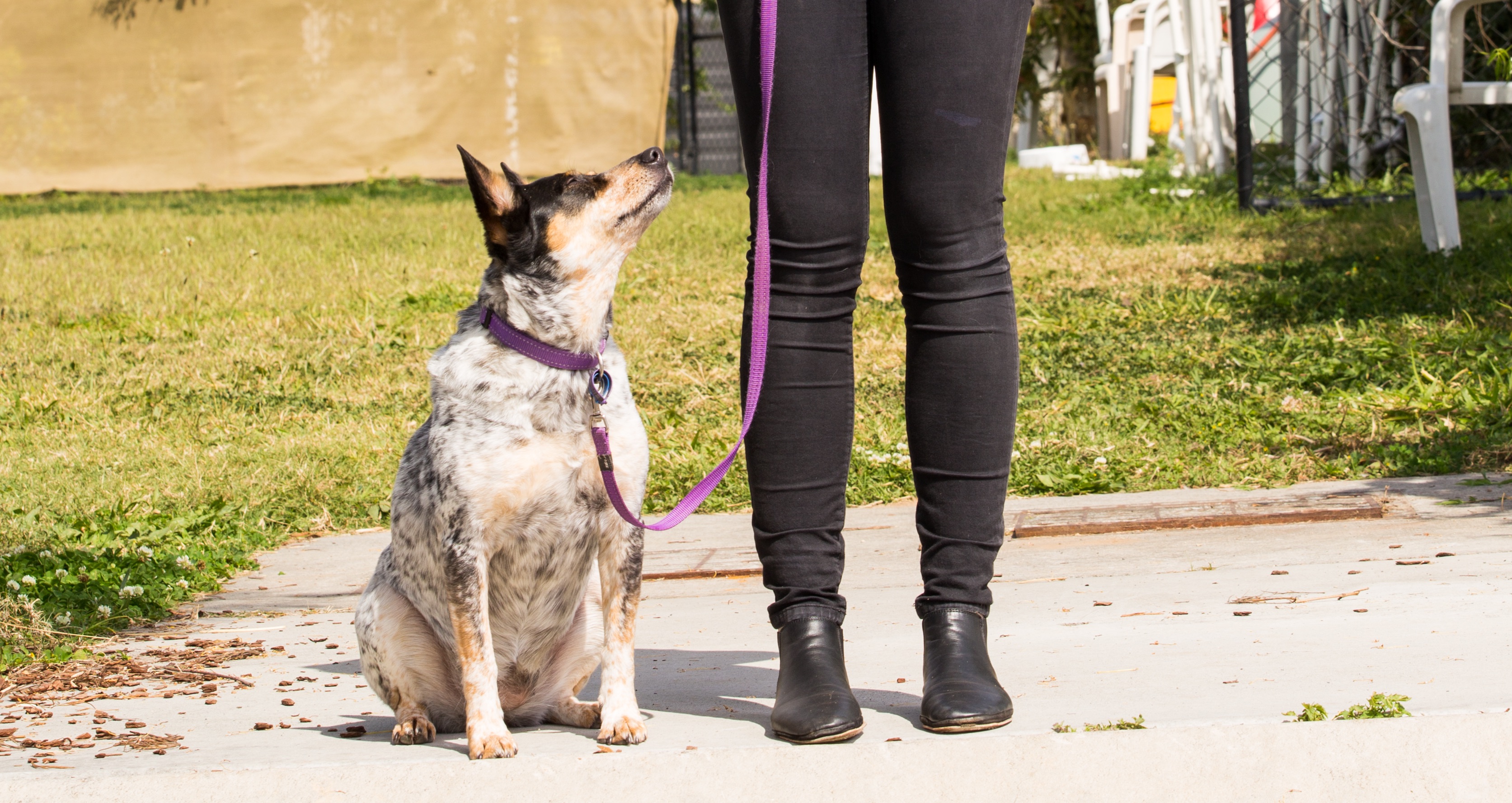 Online group classes share many of the same features of a small in person class. The format is very similar. The instructor demonstrates with their own dog, then coaches you with your dog one-on-one via live video feed. You can see the other class participants and hear the feedback they receive. You can also ask questions throughout the class.
We believe this is a great activity to help keep your dog (and you) entertained during this difficult period. It is still vitally important that dogs receive plenty of mental and physical enrichment and we would love to assist you with this. We have tailored our in-person courses so they still deliver all the same great content as well as specific ideas and games that may help curb everyone's boredom during quarantine and learn some great life skills at the same time.
The RSPCA School for Dogs Foundation Class caters for dogs of all ages – our small classes ensure that everyone receives the individual attention they need.
We cover the things that are important for modern dogs – not just sit and down, but staying quietly on your bed while the family watches TV, greeting your visitors politely and walking on a loose lead. Best of all, it's a lot of fun for you and your dog!
Designed specifically for dogs who have had no previous formal training, this course will help you to establish essential pet dog manners such as walking on a loose lead, coming when called, greeting people politely, stay and plenty of other useful tricks and games. This is great starting point for your new family companion of any age or for dogs who haven't had an opportunity to practice training skills for some time, all while building a great bond between you and your pet.​
The class has been great fun and very beneficial. Thank you for making it a great experience!